Bayer Leverkusen v Wolfsburg – Bundesliga Match Preview and Tips.
More Bundesliga matches come up as the league continues after the break which was caused by the Covid-19 outbreak. The upcoming week Bundesliga is played every day starting Tuesday. This time my preview is about Tuesday evening match between Bayer Leverkusen and Wolfsburg.
Bayer Leverkusen v Wolfsburg – Season so far
Bayer Leverkusen has had a great season. They are currently 3rd in the league with 53 points, only 4 points behind 2nd place Dortmund. In 27 games Leverkusen has won 16 games, drawn 5 and lost 6. They have also scored 52 goals while giving away 32, so they are scoring a bit under 2 goals per game on average, and giving away little over one goal per game on average. Leverkusen also takes part in Europa League. They beat Glasgow Rangers 1-3 in the first leg of the round of 16, before the break started. Kai Havertz leads Leverkusen in goals with his 10 strikes for the season. Kevin Volland is one goal behind. After phenomenal season last year, Havertz seems to continue his form this year also.
Wolfsburg is currently sixth in the league with 39 points and they are holding the last place to Europa League. The cap to Red Bull Leipzig is 12 points, but it could get bigger as Leipzig has a match on Sunday when this preview is written. Schalke and Freiburg are both 2 points behind Wolfsburg and Hoffenheim have a cap of 3 points. Schalke plays Augsburg on Sunday and with a win, they would go past Wolfsburg in the table. Wolfsburg has 10 wins, 9 draws and 8 losses in 27 games. They have scored 36 goals and given away 33. Waut Weghorst leads Wolfsburg in goals with 11.
Bayer Leverkusen v Wolfsburg – How is both team's form?
Leverkusen has gone unbeaten in 12 games in a row, which includes all the cup competitions, Bundesliga and Europa League. During their unbeaten roll, they have had 11 wins and 1 draw. In their past 5 Bundesliga games, Leverkusen has won 4 and drawn one. They have 14 goals in those games while giving away only 3. After the break Leverkusen has played 2 games and won both of them. They beat Werder Bremen away 1-4 and Mönchengladbach also away 1-3. Leverkusen is 5th best home team in the Bundesliga.
Wolfsburg has won one and lost one after the break. They beat Augsburg away 1-2 but lost 0-2 to Dortmund at home on Saturday. In their past 5 Bundesliga games, they have won 2, drawn 2 and lost one. During those 5 games they have scored 8 goals, while allowing 5. Wolfsburg is the 6th best away team in the league.
Bayer Leverkusen v Wolfsburg – Player news and who to watch
Leverkusen has a good situation when it comes to injuries. The hosts are missing Lars Bender (leg) and Kevin Volland (ankle) due to injuries. Volland has 9 goals this season, which is 2nd best in the team. Bender is also an important player to Leverkusen, but he has been out for a while already. Kai Havertz leads Leverkusen in goals, and he has 4 goals in two games after the break. The 20-year-old talent is definitely one player to keep eye on.
Wolfsburg is missing Yannick Gerhardt (broken nose), Josuha Guilavogui (knee), William (knee), Ignachio Camacho (ankle) and Mamoudou Karamoko (knee).
Bayer Leverkusen v Wolfsburg – Conclusion and what to bet
Leverkusen has been amazing this season and especially after the break. Leverkusen holds more ball than opponents and creates multiple quality chances during the game, which can be seen in scoring 7 goals in 2 games. In goal Finnish star Lukas Hradecky has been stopping opponent's chances with a really good percentage. At the moment Leverkusen is a great combination of dangerous attacking and rock-solid defending. This team is really hard to beat.
Wolfsburg is scoring goals, but their problem is lack of defending. They give away goals too much and it has been unforgivable against top tier teams, which Leverkusen also is.
Leverkusen is in such a good form that you can't be betting against them in this one. Odds for the goals are once again a bit too low to bet, so I will pick Leverkusen to win with a one-goal handicap. Leverkusen has won their last 5 games by two goals or more and 6 out of their last 7. With the deathly attack, Leverkusen is providing and lack of defending Wolfsburg has, I believe Leverkusen will win this one with a handicap too. If Leverkusen wins by only one goal, you get your bet size back.
Bayer Leverkusen v Wolfsburg – The pick

BAYER LEVERKUSEN -1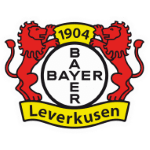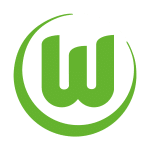 Featured Sports Bet Sites:

LeoVegas
100% First deposit bonus up to 100€

For Sports Betting!

Wager 5x the Bonus Amount.
Min Odds 1.80
Enjoy the full benefits of LeoVegas SPORT!
Great odds, a wide variety of different sports, Live streaming,
and most importantly, great betting platform!
Also, award-winning Leo Vegas Is the King of Mobile Casino!
Play at 2019's Online Casino, and Mobile Casino of the Year!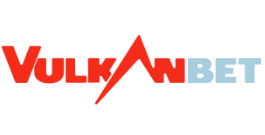 VulkanBet
eSports Welcome Pack!
100% First deposit bonus up to €50
BONUS CODE: ESWELCOME
Wager: 20x bonus
Min Odds 1.75%
Max bet 100€
Max Cashout 10x Bonus.
2nd Deposit 100% up to 75€
3rd Deposit 100% up to 100€
Feel the rush while watching your favorite eSports team while having bets placed for them!
VulkanBet has really wide eSports betting section!