Iceland – Turkey 3.20 – 3.25 – 2.38 (Paf.com)

Fourth round in Group H. Home team Iceland has won two and lost one out of their three games and are 3rd in the standings with 6 points. Iceland beat Andorra easily 0-2 in their opener, then lost to France 4-0 but got back in to winning ways by beating Albania 1-0 at home. Turkey has gone unbeaten in the group as they have won Albania 0-2, Moldova 4-0 and for everyone's surprise France 2-0. They have full 9 points and are obviously sitting at the top of the group. Cenk Tosun and Kaan Ayhan are leading Turkey in goals, both having two each. Iceland has four different goal scorers in the group games.

Iceland has two draws to add to their form in past 5 games. In 5 games played, they have scored 5 times, which has them on 1 goal per game average. They have given away 6 goals in those 5 games, making them giving away 1,2 goals on average per game. Turkey however has won all of their past 5 games. Winning streak includes three EURO2020 qualifying games and two international friendlies. In their past five games, Turkey has scored impressive 12 goals and has given away even more impressive 1 goal. That makes them score 2,4 goals per game on average while letting opposite team score 0,2 goals average per game. 

Turkey has a good squad, that has lots of talent especially attack wise. Players like Burak Yilmaz, Cengiz Under and Hakan Calhanoglu can provide good attacking play for Turkey whenever needed. Iceland is known for playing from heart and defending. They are also good from counter attacks and set pieces. Turkey lost posession against France, but otherwise they have been dominant in stats like ball posession and shots. Like in game against France, Turkey showed great finishing ability against Albania in their opening game. Turkey had 3 shots and managed to score twice. 

Cenk Tosun wasn't with Turkey in game against France and will possibly miss this game as well. Turkey has better material than Iceland though and they are also in excellent form. With winning streak like that you can't go past Turkey with these odds. I'm picking Turkey to win this game.

PICK:
Turkey 2.38

Italy – Bosnia & Hertzegovina 1.29 – 5.50 – 12.00

Two teams in Group J that are going totally opposite directions. Italy has gone unbeaten in the group, while Bosnia after winning their opener has drawn and then lost their next two games. Italy has beaten Finland 2-0, Liechtenstein 6-0 and Greece 0-3. Bosnia & Hertzegovina won their first game against Armenia 2-1, but then played a 2-2 draw with Greece and then lost to Finland 2-0. Miralem Pjanic, one of the Bosnia's few superstars will miss this game due to suspension. 

Italy has won their all EURO2020 qualifying games and also has gone unbeaten in 9 games out of their last ten. In their last 5 games, Italy has won 4 times and they have one draw. Italy has scored 12 goals in those 5 games, putting them at 2,4 goals per game on average. Italy has done superb defensively and they have kept their goal clean in 6 games straight. Bosnia has one win, two draws and two losses in their past 5. They have scored 4 times (0,8 goals on average) and given away 6 (1,2 goals on average).

Italy has amazing defense, with players like Leonardo Bonucci and Giorgio Chiellini leading the way. Salvatore Sirigu played against Greece in their last game and will propably start today as well. Attack wise Italy has players like Moise Kean, Andrea Belotti and Lorenzo Insigne to handle the scoring. Bosnia will suffer from missing their key midfielder Pjanic. Bosnia shouldn't have a chance today and Italy will win comfortably.

PICK:
Italy -1,5 1.82

Belarus – Northern Ireland 3.05 – 3.00 – 2.65

Group C fixture between bottom team Belarus and top team Northern Ireland. Northern Ireland has won all their games in the group, while Belarus has lost all of their games. Northern Ireland has beaten Estonia twice (1-2 and 2-0) and today's opponent Belarus 2-1. Belarus has obviously lost to Northern Ireland but also to Germany 0-2 and The Netherlands 4-0. Cause The Netherlands has lost their game against Germany, Northern Ireland is seriously fighting for the second qualifying spot. 

Belarus has lost three in a row, but has won two in their past 5 games. Those wins came over Luxembourg and San Marino, which are obviously not big footballing countries. Belarus has 5 goals in 5 games, making them score 1 goal per game on average. They are giving away 1,6 goals on average. Northern Ireland has one draw, one loss and three wins in their past 5. They have won three in a row. Northern Ireland has scored 7 goals in five games (1,4 on average) and given away 4 (0,8 on average). 

Northern Ireland has played attacking formation in their past couple games and they are creating a lot of chances. In these teams previous meeting, Northern Ireland had 15 goal scoring chances against Belarus' five. Ball posession went pretty even Northern Ireland winning it 52%-48%. In their most recent game on Saturday Northern Ireland has 15 goal scoring chances as well. 

These teams have faced twice in past and Northern Ireland has won both of the meetings. Northern Ireland also has motivation on their favor as winning this match would help getting the qualifying place a lot. 

PICK:
Northern Ireland 2.65
Northern Ireland X2 & over 1,5 goals (Paf.com Bet Builder) 2.23

Russia – Cyprus 

Group I fixture between last World Cup host Russia and Cyprus. Russia is second in the group with 6 points, Cyprus is second to last with three points. Cyprus has taken it's only win against San Marino 5-0 and it has lost to Scotland 2-1 and Belgium 0-2. Russia has lost to Belgium 3-1 in their opener, but then won Kazakstan 4-0 and slaughtered San Marino 9-0. 

Russia has scored 14 goals in their past 5 (2,8 on average) and given away 8 (1,6 on average). Cyprus has scored 7 times (1,4 goals on average) and given away the same ammount. Cyprus belongs to small footballing countries category. Russia is somewhere in the between. It's not big football country, but definetly not small. Artem Dzyba has 5 goals in 3 qualifying games and Denis Cheryshev has 3. 

Cyprus has been able to hold their opponents down to low scoring. Belgium scored their both goals within first 20 minutes and had only 12 scoring chances. Scotland has 16 chances against Cyprus and managed to win by a last minute goal. Russia created 16 chances against Kazakstan and whopping 44 against San Marino. Eventhough Cyprus has kept their games low scoring, Russia has had chances to build up some serious self-confidence by scoring 13 in their last two. I believe that Russia can make it happen today, especially as they are playing at home and score more than two.

PICKS:
Russia over 2,5 goals 2.05
Over 3,5 goals 2.70

Here's some lower odds picks for you to combine if you are doing doubling etc. 
 

Iceland – Turkey over 1,5 goals 1.42
Italy over 1,5 goals 1.45
Italy leads after 1st half 1.68
Finland leads after 1st half 1.40
Hungary – Wales over 1,5 goals 1.44
Belarus – Northern Ireland over 1,5 goals 1.50
Northern Ireland X2
Russia leads after 1st half 1.54

Do you have any opinions about tonight's games? Let me and others know and post a comment!
Featured Sports Bet Sites:

LeoVegas
100% First deposit bonus up to 100€

For Sports Betting!

Wager 5x the Bonus Amount.
Min Odds 1.80
Enjoy the full benefits of LeoVegas SPORT!
Great odds, a wide variety of different sports, Live streaming,
and most importantly, great betting platform!
Also, award-winning Leo Vegas Is the King of Mobile Casino!
Play at 2019's Online Casino, and Mobile Casino of the Year!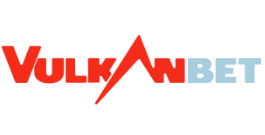 VulkanBet
eSports Welcome Pack!
100% First deposit bonus up to €50
BONUS CODE: ESWELCOME
Wager: 20x bonus
Min Odds 1.75%
Max bet 100€
Max Cashout 10x Bonus.
2nd Deposit 100% up to 75€
3rd Deposit 100% up to 100€
Feel the rush while watching your favorite eSports team while having bets placed for them!
VulkanBet has really wide eSports betting section!