Philadelphia Flyers v Montreal Canadiens match preview
Philadelphia Flyers and Montreal Canadiens battle for deeper Stanley Cup run in this series starting the 13th of August. 16 teams are still in the competition. Series will be played in the best of 7 format.
Philadelphia Flyers v Montreal Canadiens – Regular season
Philadelphia Flyers finished 4th in their conference with a total of 89 points in 69 games. Flyers had a record of 41 wins, 21 losses, and 7 overtime/shootout losses that are worth one point. The competition was tight in the conference. Philadelphia went 2 points short from 2nd place. Philly ended the regular season with 9 wins and 1 loss in their last 10 matches. Travis Konecny (24 goals +37 assists) was Flyers' leading point scorer right in front of Sean Couturier (22+37) and Jakub Voracek (12+44).
Montreal Canadiens finished 12th in their conference. The Habs 31 wins, 31 losses and 9 overtime/shootout losses in 71 games and they ended the regular season with a record of 4-5-1 in their last 10 games. Montreal was only 3 points clear from 14th place and they got the last spot in qualifying round of the playoffs. Slovakian forward Tomas Tatar was Montreal's best scorer with 61 points (22+39).
Philadelphia Flyers v Montreal Canadiens – Playoff run
Philadelphia hasn't played in a playoff series yet this season. The Flyers played "Round Robin" games to decide the seeding in the conference playoffs. Flyers played 4 games before this series which included 3 Round Robin games and one exhibition game and they went and won them all. Flyers won Pittsburgh Penguins (3-2 after overtime) in the exhibition game and Boston Bruins (1-4), Washington Capitals (3-1), and Tampa Bay Lightning (1-4) in Round Robin. Those results have Flyers scoring 3,5 goals per game on average while giving away 1,25 goals per game on average. Two players from Philadelphia are point per game pace or better. Scott Laughton has 5 points in 3 games and Kevin Hayes 4 (0+4)
Montreal Canadiens got into playoffs by beating The Pittsburgh Penguins in the qualification round. The best of 5 series went 3-1 in Canadiens' favor. In addition to one loss against Pittsburgh, Montreal also lost their exhibition game against The Toronto Maple Leafs. Montreal has scored 12 goals in 5 games while also allowing 12 goals. Shea Weber (2+2) and Paul Byron (1+3) both have 4 points in 4 games.
Philadelphia Flyers v Montreal Canadiens – What to bet?
Philadelphia has better material than Montreal. Montreal has the edge when it comes to goalies. Carey Price has been trustworthy in the net especially in the playoffs. Philly's Carter Hart is a talented up and coming star and has also been decent between the pipes. Philadelphia has a better defense and better attack, even though they might be missing Jakub Voracek in this game.
The injury situation for both teams is okay. Philadelphia will be missing forward Oscar Lindblom (illness) for sure. Other forwards Michael Raffl and Jakub Voracek are uncertain. Montreal doesn't have any vital players injured.
Philadelphia is favorite in this series and they have proven their form in the first couple of games in playoffs. Montreal's win over Pittsburgh was kind of a surprise and clearly upset, but now they are facing a red hot opponent who seems to continue from where they left after the regular season. I'm picking Philadelphia to win the first match of the series. The game will be played 13th of August at 3am Finnish time.
Philadelphia Flyers v Montreal Canadiens – The Pick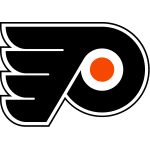 PHILADELPHIA FLYERS
Featured Sports Bet Sites:

LeoVegas
100% First deposit bonus up to 100€

For Sports Betting!

Wager 5x the Bonus Amount.
Min Odds 1.80
Enjoy the full benefits of LeoVegas SPORT!
Great odds, a wide variety of different sports, Live streaming,
and most importantly, great betting platform!
Also, award-winning Leo Vegas Is the King of Mobile Casino!
Play at 2019's Online Casino, and Mobile Casino of the Year!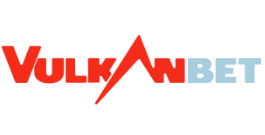 VulkanBet
eSports Welcome Pack!
100% First deposit bonus up to €50
BONUS CODE: ESWELCOME
Wager: 20x bonus
Min Odds 1.75%
Max bet 100€
Max Cashout 10x Bonus.
2nd Deposit 100% up to 75€
3rd Deposit 100% up to 100€
Feel the rush while watching your favorite eSports team while having bets placed for them!
VulkanBet has really wide eSports betting section!