Is Finland following the steps Norway is making?
Norwegian regulator supports 'holistic regulation' to maintain player protections.
Lotteritilsynet, Norway's gambling regulator, has reaffirmed its belief that proposals for a new common gambling law will facilitate 'a more holistic regulation of the Norwegian gambling market'.
Responding to the Ministry of Culture's consultation on regulatory reform of the gambling industry, Lotteritilsynet stated that reform is needed which 'will ensure responsible gambling'.
Consolidating the Acts
Earlier this year, Abid Raja, Norway's Minister of Culture, launched a consultation to review consolidating the country's Lottery Act, Gambling Act, and Totalisator Act into a single regulatory framework.
The proposed changes were submitted to the European Commission (EC) last month.
Issuing its response, the regulator was 'particularly positive' that 'the bill clarifies the main purpose of the law is to prevent gambling problems and other negative consequences of gambling'.
The regulator suggested that in order for player standards to be raised, there should be new provisions that will ensure that all forms of gambling are only open to players that have an account with a legal operator.
The statement added:
Norwegian regulation will be strengthened through new instruments that will provide better control of the gambling market and ensure a more responsible gambling offer in Norway.
Controlling Individual Players?
The statement explained that if state-owned operators such as Norsk Rikstoto and Norsk Tipping are to be expected to uphold high standards of player protection, a complete view of each user's gambling activity would help them do so.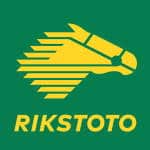 To do this, a provision should be included which would prohibit direct competition to the state-owned operators in the legislation.
Lotteritilsynet explained that this was a necessary measure due to the fact that Norsk Tipping in particular offered a range of online casino games that were associated with "problematic gambling behavior'.
Problematic Gambling Behavior?
"These games were only considered safe to offer to players because of the strict player protection controls offered by Norsk Tipping, and direct competition could put players at risk."
As a result, it suggested that the new act explicitly stated that Norsk Tipping was the sole operator permitted to offer these games, which 'require special public controls'.
The legislation still remains subject to a standstill period mandated by the EC, which will conclude on 13 November 2020.