Serie A: Udinese v Lazio match preview
Like most of the other big European leagues, also Serie A is only a few rounds away from ending. Italian teams still have 6 more games to play this season, and stakes are high at both ends of the table. This match preview goes more deeply into a game, where teams from both ends of the table clash in the battle for vital points.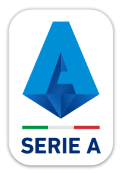 Udinese v Lazio – Season so far
Udinese will be hosting this match. They are currently 15th in the league with a total of 35 points. 5 teams behind them are Torino (34 points), Genoa (30 points), Lecce (29 points), Brescia (21 points) and, SPAL (19 points). Udinese has scored 31 goals in 32 games, just a little under 1 goal per match on average. They have allowed 46 goals, which is a little over 1,4 goals per game on average. Udinese has a record of 9 wins, 8 draws and 15 losses so far.
Udinese is 13th when it comes to home team rankings. In 16 home games, they have 5 wins, 5 draws, and 6 losses and goal ratio of 15-20. Udinese has gone 6 games straight without a home win. 27-year-old Kevin Lasagna leads Udinese in goals with 10 goals in Serie A this season.
Lazio still fights for the title
Lazio is currently 3rd in the league with 68 points, tied with 2nd placed Inter Milan. League leader Juventus has 76 points, so Lazio is still in the race for the league title. Lazio has 68 goals in 32 games, which is little over 2 goals per game on average. They have allowed only 35 goals this season, little over 1 goal per game on average. Lazio's record currently consists of 21 wins, 5 draws and 6 losses.
Lazio is 4th best away team in the league. In 15 away games, they have 9 wins, 2 draws and 4 losses, and a total of 29 points. They have scored 26 goals while playing away and allowed 19. Lazio's goal-scoring relies on Ciro Immobile. The 30-year-old striker has scored amazing 29 goals this season, which is one more than superstar Cristiano Ronaldo and 9 more than 3rd best scorer Romelu Lukaku.
Udinese v Lazio – Form after the break
Udinese has played 6 games after the break caused by coronavirus with a record of 2 wins, 1 draw, and 3 losses. Udinese went 3 games in a row unbeaten but lost their latest game against Sampdoria while playing at home. Lazio has also played 6 games after the break, but a bit weaker record. They have 2 wins and 4 losses after the restart. Lazio has lost 3 games in a row. In Lazio's defense, they played the match against AC Milan without their 2 strikers Immobile and Caicedo, which forced Luis Alberto to play striker instead of midfield position.
Udinese v Lazio – What to bet?
As being told, Udinese has a slightly better record than Lazio when it comes to games after the break. Lazio's material is a lot better compared to Udinese, but they have been dropping points against weaker teams lately. Udinese isn't the best home team and they are struggling with ball control issues. Udinese has won the ball control once in their past 5 games, and that one time was also only with 1%. Udinese has an average of 379 completed passes per game, which is not good enough. Lazio has an average of 398 completed passes per game, even though they have lost 4 games out of their past 6. They have also won the possession in multiple games, even the ones they have lost.
Injuries?
Udinese doesn't have any vital injured or suspended players. Lazio will be missing their starting center back Patric due to red card and striker Correa due to knee injury. Lulic and Marusic will be also out of the match.
Lazio has dropped really important points lately and the losses have been fair. However, this is their last chance to bounce back and still fight for the Serie A title. After this match, Lazio faces Juventus, which could decide the faith of the title race. Lazio has better material and their attacking force is on a totally another level than Udinese's. History is also on Lazio's side. Lazio hasn't lost to Udinese in 6 years and they have won 10 out of the last 11 meetings.
The upcoming game against Juventus should motivate Lazio's star players like Immobile and Milinkovic-Savic. The possibility to close the cap by possibly 6 points should wake this team-up. I believe that Lazio gets their act back together and steal points from Udinese, whose home form is far from the best.
Udinese v Lazio – The bet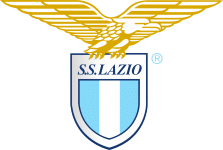 LAZIO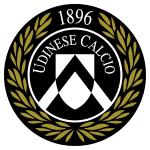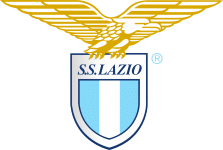 Featured Sports Bet Sites:

LeoVegas
100% First deposit bonus up to 100€

For Sports Betting!

Wager 5x the Bonus Amount.
Min Odds 1.80
Enjoy the full benefits of LeoVegas SPORT!
Great odds, a wide variety of different sports, Live streaming,
and most importantly, great betting platform!
Also, award-winning Leo Vegas Is the King of Mobile Casino!
Play at 2019's Online Casino, and Mobile Casino of the Year!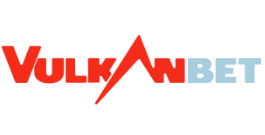 VulkanBet
eSports Welcome Pack!
100% First deposit bonus up to €50
BONUS CODE: ESWELCOME
Wager: 20x bonus
Min Odds 1.75%
Max bet 100€
Max Cashout 10x Bonus.
2nd Deposit 100% up to 75€
3rd Deposit 100% up to 100€
Feel the rush while watching your favorite eSports team while having bets placed for them!
VulkanBet has really wide eSports betting section!