Cygnus Elk Studios Game Release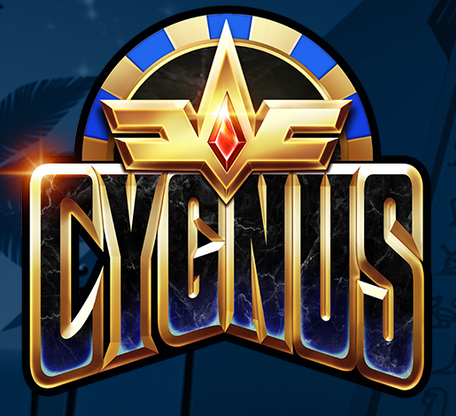 Cygnus
Cygnus is a galactic slot designed for Mobile First with a completely new mechanic. Gravity forces the symbols to slide left and right potentially bringing all of them into play.
Round marble symbols drop in 6 columns resulting in inflows of avalanches. Multiplier scatter symbols drop down at any time and are continuous boosters of the wins as they reach the bottom row. Really lucky hits bring the maximum x64 multiplier into play. The game starts off at 4 rows and 4 096 ways to win, but expansions bring it all the way up to impressive 8 rows and 262 144 ways to win.
Avalanching symbols
Marble symbols fall on top of each other generating massive patterns. All winning combinations, starting from left to right, payout and explode to give space for surrounding symbols to slide and come into play, generating additional wins. When there are no more wins, additional symbols drop down from above potentially triggering the avalanche cycle all over again. The new symbols drops and additional rows on top-up to a maximum of 8 rows and an impressive 262 144 ways to win.
Multipliers
Multiplier scatters can appear with any symbol drop. They come into play as they reach the bottom row, and are applied to all subsequent wins. All scatter represents a factor of two. Every time a new multiplier reaches the bottom row, the currently active multiplier is doubled. Up to 6 multiplier scatters can appear within the same game round bringing the multiplier all the way up to x64.
Fun Fact
Cygnus is one of the most familiar constellations in the northern hemisphere. Its name derives from the Greek word for "swan." The constellation was originally listed by the Greek astronomer Ptolemy in the 2nd century. It is shown as a long-necked bird with its wings spread wide.

Visit Elk Studios Official Website