Black Mamba Play'n Go Game Release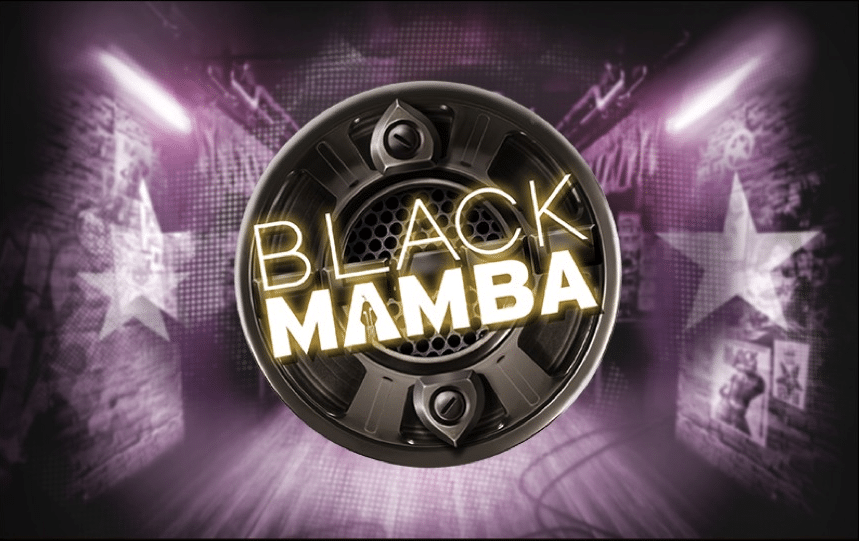 Black Mamba
Black Mamba is a video slot game played on a 5×5 grid. Wins are achieved by getting 3 or more symbols in a row, horizontally or vertically. All rows and columns are active, and symbols can be part of multiple winning combinations.
Winning symbols are removed after collected, and the remaining drop down to possibly form new wins. Wild symbol appears in the middle of a win of 3 symbols when the symbols disappear. The win multiplier increases with each new drop.
Solo features have a chance to trigger on non-winning spins in the base game but are activated on each non-winning spin during Free Spins. Depending on the band member active, a different ability is performed. There are 4 abilities, 1 for each band member. Alexandra: Two sets of symbols are destroyed and removed from the grid.
Cecilia: One or two Wild symbols will be added to the grid.
Fred: One set of symbols is transformed into another symbol.
Martina: Bottom row is destroyed, except Wilds, and a Martina symbol is created in place of a band member symbol. If there is no band member symbol on the row, no Wild is created. Activates only in Concert and on each spin in Free Spins.
Charge meter is filled by the wins of Alexandra, Cecilia, and Fred, but Wild symbols taking part are not counted! It has 6 sections and is filled by 1 for each symbol. 4 charges activate Concert, and 6 overcharges it! The win multiplier is carried over into Concert on overcharge!
If Concert is activated, the win multiplier resets unless triggered with the meter overcharged, and consecutive Solos play one after the other. The order is always the same: Alexandra – Cecilia – Fred – Martina. When there are no further wins after a drop, a band member performs the Solo and the game continues. This sequence is repeated until all Solos have been performed. The active band member on-screen changes when the Concert ends.
Clearing the whole grid activates Free Spins. The active band member plays the Solo on each non-winning spin, but Martina plays it on every spin! The win multiplier resets between rounds to the number carried over from the activating spin but is unlimited! Only Free Spins are played out if Free Spins and Concert are triggered simultaneously!
Free Spins can be extended by charging up the on-screen meter, with the same rules as described previously. An overcharge of 6 symbols awards 4 spins, and 4-5 charges award 2. The concert can be activated during Free Spins and clearing the full grid awards an instant prize of 50x total bet!
When only Wild symbols remain on the grid, they are removed to help trigger Free Spins!